Student Spotlight: Kailey Olenick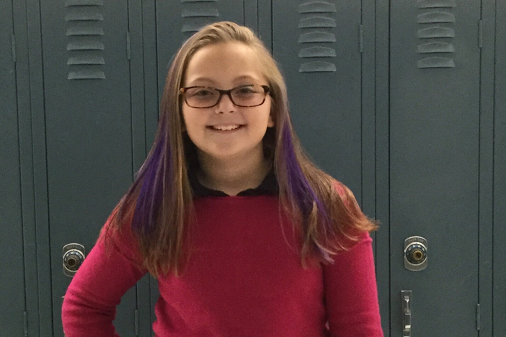 Hang on for a minute...we're trying to find some more stories you might like.
5th grader Kailey Olenick was born on March 27, 2007. Her favorite color is teal, and her favorite foods are sushi and tacos. She also likes the movie "The Sandlot." As she enjoys most holidays, Christmas is her favorite. She has one brother named Tyler. One fun fact about Kailey is that she has played soccer since she was 4. She plays soccer for Pottsville Inferno. In 2016, at a soccer tournament in Reading, her team was in the playoffs and won that game. Because of that, her team and she traveled to the championships, where the whole team won and got congratulated as champions. Another fun fact was that she scored the winning goal for her team and herself to win! Because of all of the hard work she had put into soccer, soccer is her favorite sport. Another fun fact about Kailey is that her nickname is KJ. Kailey's teacher is Ms. McGinley, and she is in homeroom 202. She is also a member of the Lengel Lingo staff. I hope you had fun learning about Kailey.