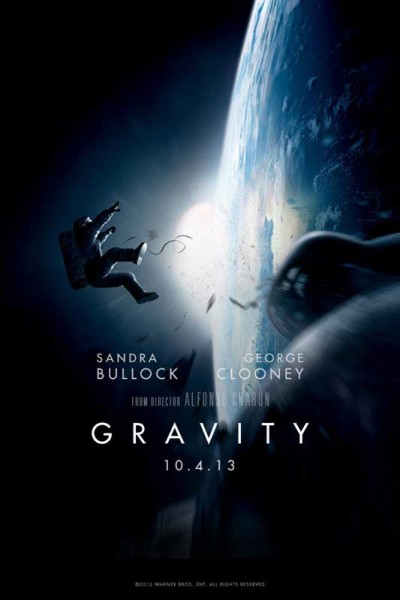 Adalie Zanis, Editor-in-Chief
"I hate space." Moviegoers who are not into sci-fi, thrillers or anything outside Earth's atmosphere may use this same phrase, spoken by Ryan Stone in Alfonso Cuarón's... Read More »
October 30, 2013 • 0 comments
View All »
Junior Justice Demitro's screams came from the wrecked car as she called out the names of juniors Cassidy Munley and Angelo Disabella. Meanwhile, junior Chris Cooper stumbled from another totaled... (more...)
View All »
Alex Disabella, Copy Editor
Think about the color pink. This color holds certain significance, especially in October. Breast Cancer Awareness Month is one that brings not only survivors, but their families,... Read More »
October 30, 2013 • 0 comments
View All »
Tide Lines Staff
Pause. Stop. Rewind. Is the destination met? Has one reached the memory, buried deep, locked away in a lost file in his brain? Now, retract it, and remember. This memory... Read More »
October 30, 2013
View All »
Recent Sports Scores
Thursday, October 3

Varsity Girls Soccer

Pottsville Area High School 1 - Jim Thorpe 0

Thursday, October 3

JV Girls Soccer

Pottsville Area High School 1 - Jim Thorpe 1

Thursday, October 3

Varsity Girls Volleyball

Pottsville Area High School 25, 25, 25 - North Schuylkill 8, 9, 14

Thursday, October 3

JV Girls Volleyball

Pottsville Area High School 25, 25 - North Scuylkill 10, 13

Wednesday, October 2

JV Boys Soccer

Pottsville Area High School 4 - Tamaqua 0
Chirps!
What are you looking forward to most about the end of your term on the school board this month? What will you miss?
"I'll have more time to myself. I'll miss the people and making an impact on the district. I didn't have to give [the position] up [when I ran for mayor of Pottsville this year], but I didn't want to run for two offices. I would not rule out [running for school board or political office]. I'd have to sit down and weigh my options." #SchoolBoard @Mr.ScottThomas
Why is the U.S. concerned with negotiations with Iran, which will resume November 20?
"[The U.N. Security Council and Iran] didn't come to an agreement, but according to Secretary of State John Kerry, they made progress toward a deal to try and get Iran to stop enriching Uranium, which can make nuclear bombs . . . In the past, Iran has been a sponsor of terror. Iran has threatened Israel, who is a good friend of the U.S. Everyone in the world is concerned with what would happen if Iran would make a nuclear bomb." #Geneva @Mr.HowardMerrick
Polls

Loading ...
Patrick Keating, Sports Co-Editor
Being recruited to play any sport at the collegiate level is an accomplishment in itself. It is often an extremely lengthy process with numerous ups and downs. "The process... Read More »
October 30, 2013
View All »
Alex Disabella, Copy Editor
I couldn't believe my ears. In the hallway the other day, I witnessed two guys crudely making fun of a special needs girl. Those remarks fueled my hate fire for the loss... Read More »
September 25, 2013
View All »
Email Updates
Enter your email address below to receive our daily email updates.