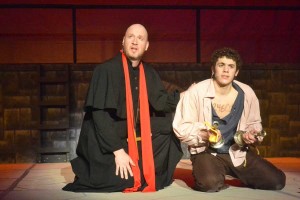 Paige Fellows, Style and Entertainment Editor
"Do you hear the people sing? Singing the song of angry men? It is the music of a people who will not be slaves again!" March 20-22, the PAHS Drama Club could be heard... Read More »
April 28, 2015 • 0 comments
View All »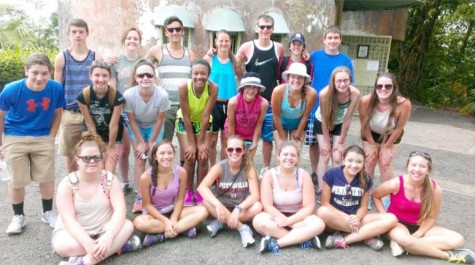 Paige Fellows, Executive Editor-in-Chief
"I'll never get the chance to go to Puerto Rico with Señorita Reichert ever again in my life, so I wanted to end my senior year with that," 2015 PAHS graduate Rachel... Read More »
September 30, 2015 • 0 comments
View All »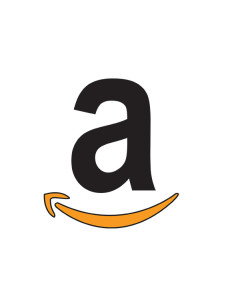 Abbey Kostyal, Staff Editor
Amazon, the famous billion-dollar company, is at it again. The controversial Amazon Prime Air, Amazon's new 30-minute or less shipping method, basically allows tiny droid-like... Read More »
May 15, 2015
View All »
Recent Sports Scores
Wednesday, September 30

Varsity Girls Soccer

Pottsville Area High School 0 - Blue Mountain 1

Tuesday, September 29

Varsity Girls Volleyball

Pottsville Area High School 3 - Lourdes 0

Tuesday, September 29

Girls Water Polo

Pottsville Area High School 1 - Governor Mifflin 12

Monday, September 28

Varsity Girls Soccer

Pottsville Area High School 11 - North Schuylkill 0

Monday, September 28

Varsity Boys Soccer

Pottsville Area High School 3 - Williams Valley 2
Chirps!
"If PAHS had a suggestion box, I would suggest having a dress down day like teachers have. Students could pay money every Friday, and the money could be donated to a charity." #PAHSsuggestions @LeahPurcell17 "[If PAHS had a suggestion box,] I'd put in that we should have pan rolls every day. We should [also] be allowed to wear no polo under a scarf [and sweater]." #PAHSsuggestions @SyndeyMcCabe17
Polls
Sorry, there are no polls available at the moment.
Brandon Daubert, Staff Writer
When 2012 came to an end, so did the Golden Girls' winning streak. When the 2013 showdown arrived, the Lady Tide won their Battle of the Hills game 38-34 for their second... Read More »
May 15, 2015
View All »
Paige Fellows, Executive Editor-in-Chief
In October of 2010, the world was brought a new series by AMC, thought to be a mediocre television show solely about zombies taking over the world. However, within the first... Read More »
October 1, 2015
View All »
Email Updates
Enter your email address below to receive our daily email updates.