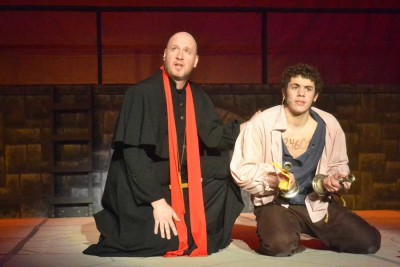 Paige Fellows, Style and Entertainment Editor
"Do you hear the people sing? Singing the song of angry men? It is the music of a people who will not be slaves again!" March 20-22, the PAHS Drama Club could be heard... Read More »
April 28, 2015 • 0 comments
View All »
In the gymnasium at John S. Clarke Elementary Center March 14, third and fourth grade students were screaming, clapping and cheering louder than Dr. Jeffrey Zwiebel, superintendent and former JSC principal,... (more...)
View All »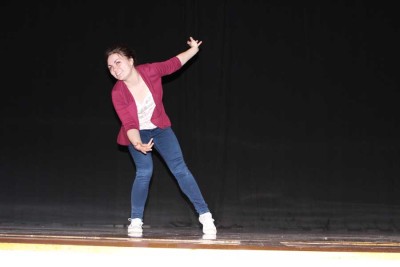 Paige Fellows, Style and Entertainment Editor
"The stage is a strange place," junior Arrianna Daniels said. February 16, Daniels attended a Shakespeare Competition held by the Central Pennsylvania Branch of the... Read More »
April 28, 2015 • 0 comments
View All »
When asked the question, "What do you think is the hardest class offered at PAHS?" students' minds may flash to the people he sees after sixth period as they leave their... Read More »
April 27, 2015
View All »
Recent Sports Scores
Wednesday, April 9

Boys Tennis

Pottsville Area High School 5 - Daniel Boone 2

Wednesday, April 9

Varsity Softball

Pottsville Area High School 9 - Jim Thorpe 0

Tuesday, April 8

Boys Track and Field

Pottsville Area High School 110 - North Schuylkill 48

Tuesday, April 8

Girls Track and Field

Pottsville Area High School 102 - North Schuylkill 48

Tuesday, February 25

Varsity Boys Basketball

Pottsville Area High School 56 - Blue Mountain 42
Chirps!
"I play Widow Corney, the evil orphanage worker and love interest of Mr. Buble [in the school play]. For the role, I channeled characters like Miss Hannigan from Annie for an angry, orphan-hating woman. The play has a very interesting plot that I think works for our cast. I think it will be memorable."
#WidowCorney
@HannahHench12
"The preparation for this musical is the same as any other. We put in so many hours of rehearsal, set building, music, dance, etc., every year. Hopefully, the student body will support us and spread the word."
#Oliver
@MrsBabcock
"What happened to Mikey [Allen] was awful. Hearing about it made my heart sink. I bought raffle tickets to support him."
#SupportMikey
@DanielleGordon12
"I do not like this weather at all. It was a very big hindrance because it ruins everyone's plans, and since Rita's opened, no one wants to go in this cold weather."
#WeatherProbs
@RachelWenner12
"I play Nancy, and I prepared heavily. I wanted my accent to be spot on. I watched a few film versions of Oliver Twist, [read] the novel, as well as excerpts from the musical. My favorite part is the shock at the end – on the faces of those not familiar with the story. Just you wait!"
#AFineFineLife
@CassidyMunley12
"I am looking forward to the senior class trip. It is a place I have never been before, so I am very excited. I am very happy to hear it is going to be warm and nice out. Hopefully, it doesn't rain."
#SeniorClassTrip
@HaileyLewars12
If you could have a different career than the one you have now, what would it be?
"[I would teach] business or accounting. I think it would be interesting and extremely useful to teach/learn about business practices and book keeping. Maybe I would actually be able to do my own taxes."
#business
@MrsAnchorstar
"I would like to be a physical education teacher. I think everyone should be physically fit and have fun reaching that goal."
#PhysEd
@MrsDelenick
Polls

Loading ...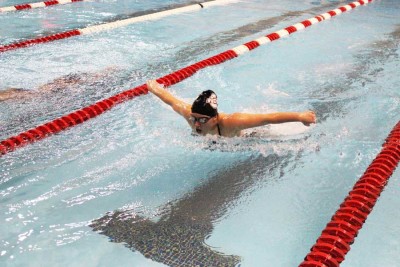 Paige Fellows, Style and Entertainment Editor
Dive. They jumped off the blocks early every morning. Splash. The echoes of water could be heard throughout the building. Kick. They sliced through the water, reaching for... Read More »
April 28, 2015
View All »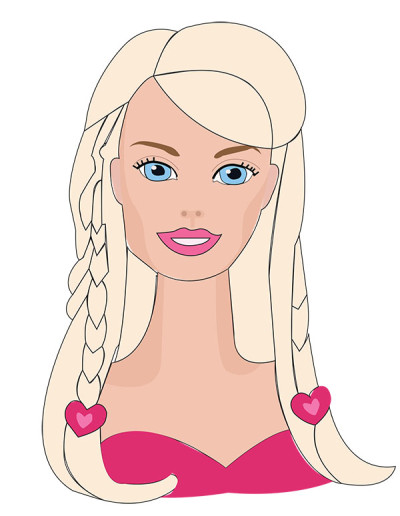 Alexa Biddle, Staff Editor
Waking up and getting to school on time is a struggle, even more so if one wants to look good. Some teenage girls feel as if they will never look as good as girls in magazines. With... Read More »
November 7, 2014
View All »
Email Updates
Enter your email address below to receive our daily email updates.