Fall sports recap
Hang on for a minute...we're trying to find some more stories you might like.
Boys' Soccer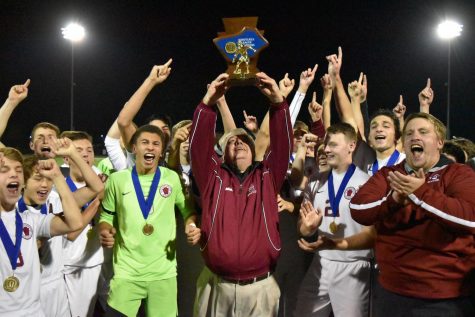 Max Kelly
This was a record season for the boys' soccer team. The team won the Schuylkill League championship for the first time since 1997. The boys defeated Jim Thorpe 2-1 in the finals at Lehighton. Their season ended two weeks later when they lost 4-0 to Allentown Central Catholic in the District XI semifinals at Lehighton. The boys ended the season with a record of 14-4-1.
"I feel that my soccer season went very good this year," junior Victor Ortiz said. "Something I will miss a lot is playing with the great team this year. There are a lot of seniors leaving, and they are my friends, and being able to play with them over the years was a great experience."
Girls' Soccer
Allura McCuller
The girls' soccer team had a record year as well. The girls are the first team in school history to win a District XI game, the first team to win a semifinal game and the first team to make it to the District XI championship game. The team also qualified for the Schuylkill League playoffs and made it to that championship as well. The girls lost to Blue Mountain in both games by the same score of 2-1 and ended the season with a record of 16-6.
"The soccer season went very well this year," senior Hannah Evans said. "I've always wanted to make it to a league championship game and a district championship game, and we've accomplished both. Even though though we got second place in both leagues and districts, I couldn't be more proud and happy of how we performed this year. The thing I will miss the most will definitely be playing next to my best friends and all the memories we've made throughout the years."
Football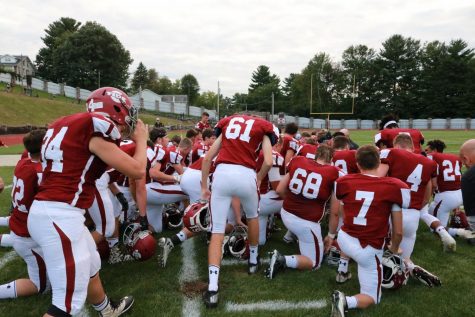 Allura McCuller
The football team completed the first half of its season with a 3-2 record; however, the boys dropped their last five games. Despite this, they qualified for the District XI playoffs, but they lost to Bethlehem Catholic 48-7, which ended the season.
"We started out pretty strong, but as the season went on, we started to play some pretty tough teams. I wish that we would've had a better season to continue on what happened last year," senior Cody Searfoss said. "We played our hardest each game, but for some reason we couldn't find that spark we had at the beginning of the year. My senior season record-wise didn't go the way I wanted it to go, but I wouldn't want to finish off my football career with anybody else. I'm definitely going to miss every one of my brothers and the coaches."
Girls' Volleyball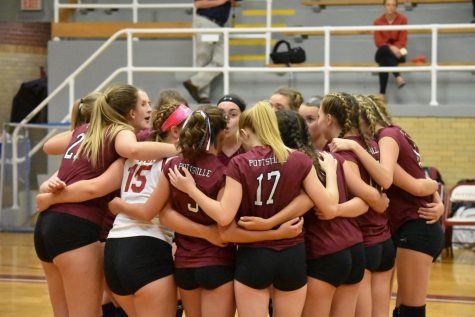 Max Kelly
The girls' volleyball team qualified for District XI playoffs, but the girls lost in the first round to Bethlehem Catholic three sets to none.
"This season was a very successful season. We ended up being 13-6, which is very good considering we had a lot of competition," sophomore Elizabeth Rakus said. "I will miss the seniors so much next year, and I will miss playing with everyone until next season."
Girls' Tennis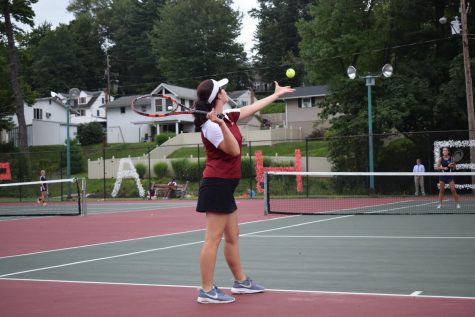 Leigha Keitsock
The girls' tennis team's season included two wins over Tamaqua and qualifiers for the District XI playoffs in singles and doubles.
"This year our record had more wins than we've ever had," senior Gillian Revenis said. "I'm definitely going to miss the team and all the underclassmen. This is the first time I have ever been to districts, and it was exciting to see people from other schools playing. It was a tough match to play, but it was a learning experience."
Girls' Water Polo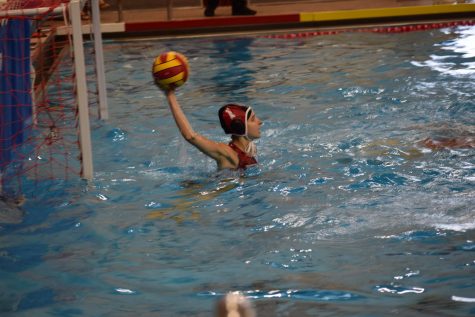 Blessing O'Doherty
The girls' water polo team did not win a game; however, many personal goals were accomplished during the season, including senior Emma Walinsky scoring a total of 31 goals over the whole season. This is a personal high for Walinsky; she has never scored this many goals in one season before.
"I feel like the season went very well," senior Laura Turnitza said. "We all bonded together very well as a team and were able to accomplish many personal goals throughout the season. I'll definitely miss all of the fun bus rides and memories that I was able to experience with all my teammates."
Boys' Water Polo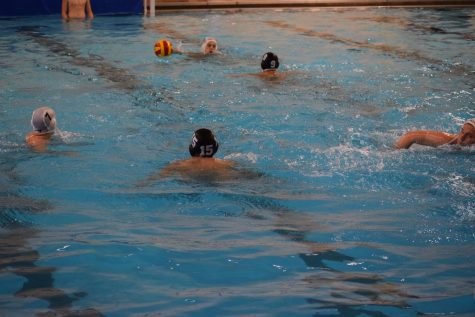 Blessing O'Doherty
The boys' water polo team ended the season with two wins, which was an improvement over last year's winless season. Leading scorers included juniors Zachary Turnitza and Jordan Young.
"I will miss water polo as a whole because my brother did it and was my coach for all four years," senior Alec Gonzalez said. "I believe that this allowed us to connect by sharing an experience, and now that it is over, I think it has left a lasting impression on the both of us."
Golf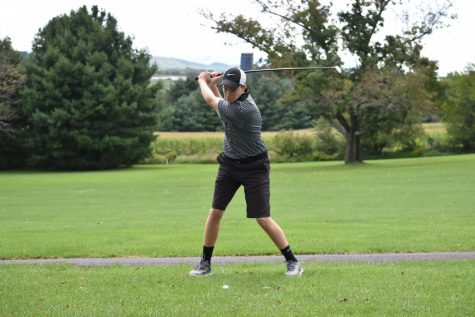 Max Kelly
The golf team had five wins, including two over Jim Thorpe and two over Lehighton.
"We won more than half of our matches, which is good," senior Kieran McMullin said. "I'll miss meeting new friends from the other teams."
Cross Country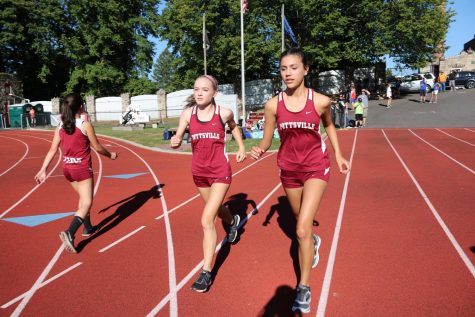 Allura McCuller
The cross-country team placed fourth at the Schuylkill League meet, second at the Pine Grove Invitational and first at the Schuylkill Haven Invitational.
"This season went better than expected," senior Brenna Nagle said. "I will miss my teammates and especially the races. I'll never forget the feeling of crossing the finish line knowing I accomplished my goal for that race."