8th graders nab winning season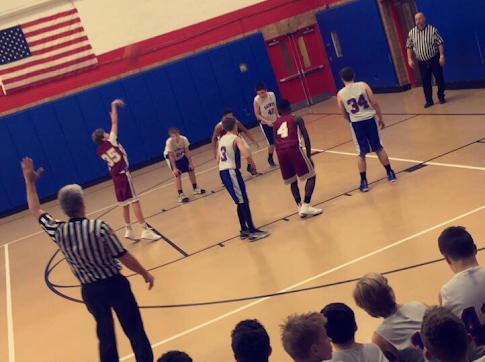 Hang on for a minute...we're trying to find some more stories you might like.
With a record of 18-3, the Pottsville 8th Grade Crimson Tide Basketball Team had an outstanding winning season. Under coach Bruce Heffner, the Crimson Tide recorded another winning season and then some, having a winning percentage of over .800. The Crimson Tide won tough games over teams like Shamokin, Hamburg, and even their rival Blue Mountain. The highlight of the year to most of the players had to be the early season win against Blue Mountain at Blue Mountain High School, surprising the team. Although they did lose three games, they were all against very tough teams, including Blue Mountain, Wilson East, and Wilson South. For many of these players, their next step will be high school basketball, playing for Coach Wartella on the Freshman team. If the player is good enough, he might even have a chance to play for Coach Mullaney and the Varsity Crimson Tide, which has won 8 Schuylkill League titles over the last decade.