Students share first-day stories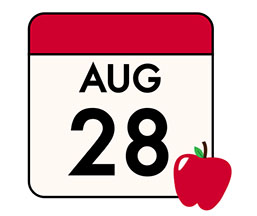 Hang on for a minute...we're trying to find some more stories you might like.
Three months out of school has students adjusting to their new daily and academic schedules. That and meeting up with friends they have not seen all summer can result in some comical first days back or first days of high school in general for the new freshmen.
"After the morning bell rang at 7:30, I headed up to my locker on the first floor. After I got all of my things that I needed for my morning classes, I proceeded to walk down the hallway with my friend Alexis. As we passed Mr. [Dave] Sterner's room, Alexis took the sparkling water out of my bookbag and attempted to open it. It exploded and started fizzing everywhere," sophomore Kalie Conrad said.
"I was going to Advanced Chemistry. I walked in the class confused because Mrs. Halko was not there. Then my friends started walking in, and I was like, well I'm in the right room, until we realized that her room got switched. We were all so embarrassed because the substitute said that this was Concepts in Science," senior Olivia Eckert said.
"I was going up the back stairs by the senior lounge, but instead of stopping at the ground floor I kept going because I wasn't paying attention and I walked up to the 1st floor. The embarrassing part was that a bunch of people were watching," senior Josh Zelinsky said.
"It was funny how the freshmen looked all scared and confused. They walked really slow past all of the rooms," junior Hannah Marmas said.
Do not be embarrassed by first-day mishaps. Few have everything down pat, and you'll learn from them. Besides, it is those funny mistakes that get you through the rest of the school year.